Together We Can Create a Better Future
Eric has been organizing cystic fibrosis walks in the Stevens Point area for roughly the past seven years. Shortly after his son, Alec Schareneroch, was born doctors became concerned after two days had passed without Alec having a bowel movement.

The doctors did an x-ray which showed that his intestines were blocked up and had started spilling into his abdomen. He was rushed by ambulance to Marshfield Clinic where surgery was performed on him the very next day and he was diagnosed with cystic fibrosis.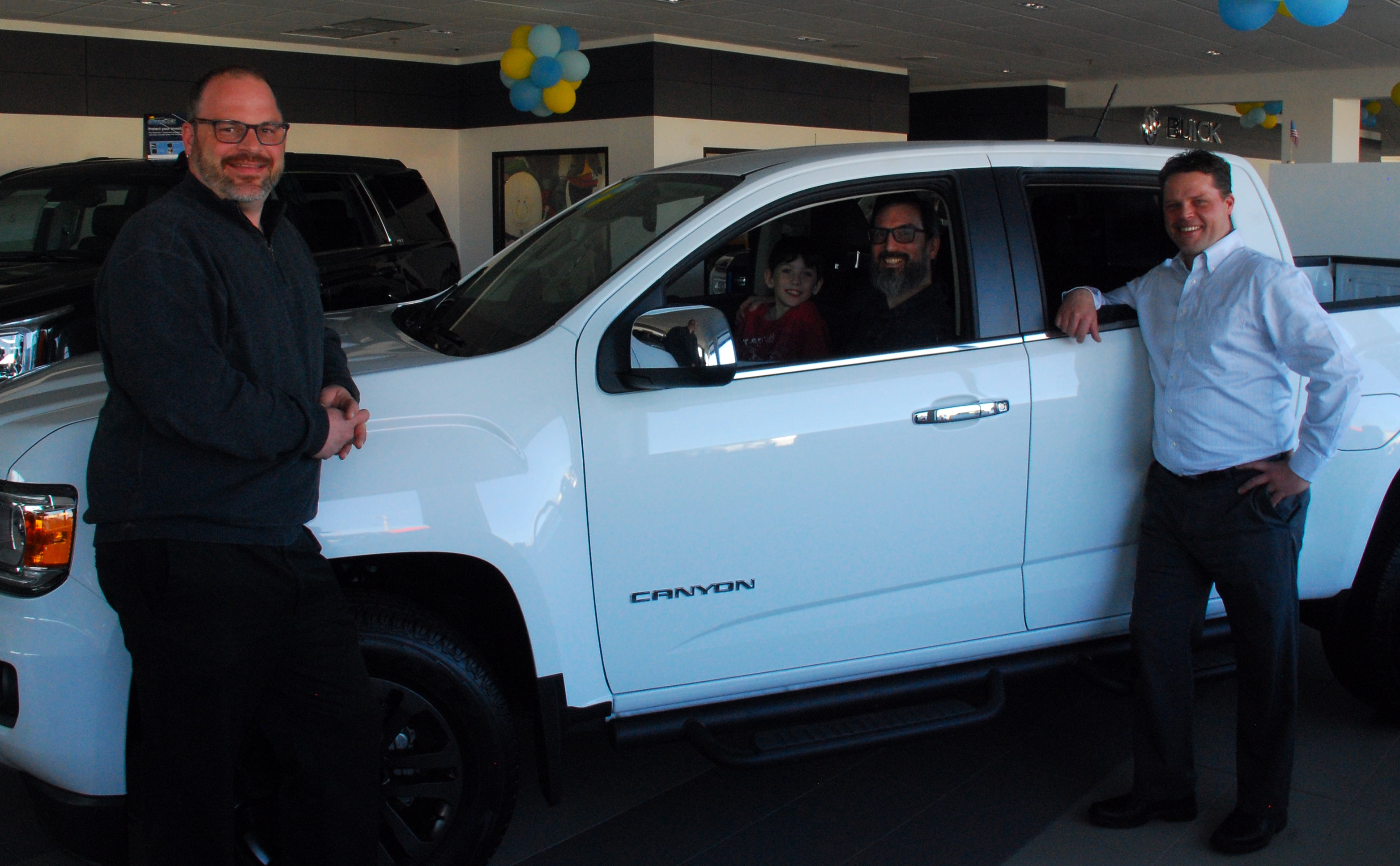 Eric described the shock felt by his wife, Allison, as well as himself upon the initial diagnosis. "We didn't know, either of us, that our family had it running through our genes at all. So, that was a really big surprise because we both had to be carriers in order for him to have it genetically. My wife and I both are. Neither of our families had known anything about it," Eric explained.

Every quarter, Alec who is currently 8 years old, visits a variety of specialists to monitor his condition. There is a nutritionist, respiratory therapist, geneticist, social worker, psychologist and pulmonologist since cystic fibrosis affects the lungs as well as GI tract.

They test his lung functionality as well as check his weight gain since they have found different associations with body mass index (BMI) and lung health.

"The optimal BMI is to be in the 50th percentile for your age group and right now he is in the 50th percentile," confirmed Eric.

It's important to be proactive when caring for Alec.

"The healthier we can keep his lungs without scarring in his lungs than the better," said Eric. Eric hopes that by taking the proper steps now, Alec will be able to avoid needing a lung transplant for as long as possible.

Eric also stressed his concerns about the psychological effects of the condition.

"Alec is forced to grow up quicker in a lot of ways than a lot of kids. He deals with his mortality. Other kids don't ever have to worry about it. Alec, my wife and I talk about it really openly," elaborated Eric.

Overnight, Alec uses a gastrostomy tube that allows him to be fed formula, similar to Ensure Plus, overnight in order to keep his weight up. It does directly into his stomach so he is able to digest 1100 to 1200 calories each evening when he's sleeping.

Alec takes medicine as well as uses an inhaler every day and wears a vest twice a day that's designed to help agitate the mucus in his lungs in order to keep it loose. The vest has an air bladder inside of it so it fills with air then shoots the air at different frequencies and intensities. Eric explained that in a cystic fibrosis patient, there is a cellular problem that makes the bodily fluids really tacky, sticky and thick so the cilia can't move it like it normally would. Additionally, he does regular breathing treatments.

Eric and Alec enjoy being actively involved in the cystic fibrosis walks not only for the comradery but also since one of the main functions of the Cystic Fibrosis Foundation is to help with research.

"The hope is that the more research we can help to fund, the closer that we're going to get not to a cure necessarily but to find better and more efficient ways to treat it." Eric continued, "My hope for Alec is for him to have a long, fruitful life that's productive and he gets to do what he wants."

"There are a lot of reasons right now, more than any time in the past, that people are actually starting to live or expected to live more normal lifespans again. I have a friend who is about 24 and when he was really young, they told him he had a life expectancy of his early twenties. So, you live your life in a way with that in mind so you don't really think of a future for yourself." Eric continued, "You have to reimagine your life now that there is so much proactive help. There are new treatments coming out and new drugs so you can see yourself in the future. That's definitely a reason to be optimistic, happy and excited."